The Red & Black, May 1, 2019
https://www.redandblack.com/athensnews/frontier-gift-shop-to-close-downtown-location-and-shift-to/article_33d6bcbe-6ba6-11e9-9bd1-77b0e7737c5c.html
Dear Frontier Friends,
 
After much soul searching and reflection, I have decided to close Frontier at 193 East Clayton Street.  It has been an incredibly rewarding 9 years of owning and running my own business located in the heart of downtown Athens.  You might wonder how I came to this decision and it has not been easy.    
 
Frontier has provided the community with a unique shopping destination for 30 years.
I have been rewarded by serving wonderful customers and have valued the opportunity to continue the store's legacy.  Connecting with my customers as they walk through the store has been most rewarding. I am so grateful for their trust and support.  

Downtown Athens is unique with so much potential and I look forward to enjoying the changes to come. 
I am very proud of partnering with the downtown Athens business community and working with the multitude of artists who have shared not only their talents but also warmth in friendship.  I could not have succeeded without support from so many experienced voices and shared visions for the store.
 
Closing the doors of Frontier fills me with a flood of emotions. 
In truth, with rewards, there have also been challenges.  Any business owner must observe the trends and embrace flexibility for changing times. In order for me to best pursue my goals as a female entrepreneur, it is time to take what I've learned over the past 9 years and channel it in a new direction. 

This will be the last spring at our current location.  As I move on to this next chapter, I will keep the friendships, enthusiasm and a multitude of skills acquired as the owner of Frontier.  
 
Let's keep in touch!

Devin Clower, owner
frontierathens@gmail.com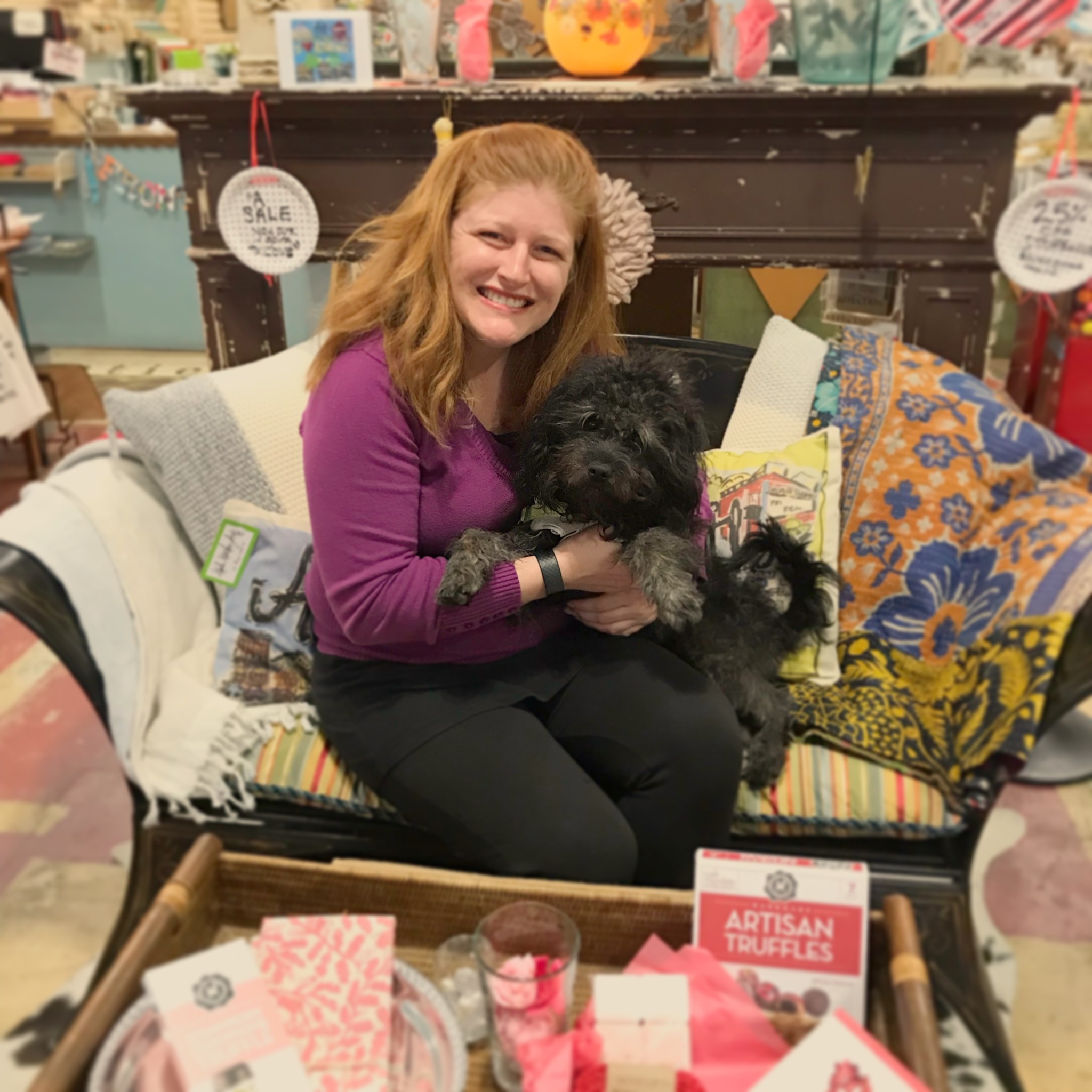 Exciting changes are coming soon to frontierathens.com – get the latest updates @frontierathens on Instagram and by joining our email list.  Also, please visit our new booth at Junk in the Trunk located at 590 Olympic Drive in Athens.
Find out more about what Devin and other Clayton Street businesses are doing to ensure business and your shopping experience is not disrupted during the upcoming Clayton Street renovation project.
Get involved!  We also encourage you to fill out the public input here before the deadline on March 23.  Potential commenters can access links to documents offering more details on the streetscape project, background information and a brief history of the proposal.
"As a downtown community, we are really excited about this project and excited there are funds to make this happen, but we want to do it in a way where we're all working together and happy with the end result."
- Devin Clower, Frontier owner
https://www.accgov.com/clayton
WGAU AM - Classic City Today
February 13, 2018
http://www.wgauradio.com/news/mission-timpossible-podcast-demand/oD3v0Tg6PgGpVz0WjZV5WJ/?l 
The Red & Black
February 15, 2018
https://www.redandblack.com/athensnews/concerns-clutter-clayton-street-business-owners-sign-petition-to-delay/article_16b7ff2a-11ee-11e8-ae76-83452d3c34b0.html
The Flagpole
February 21, 2018
http://flagpole.com/news/city-dope/2017/12/27/clayton-street-project-moves-ahead-despite-calls-to-slow-down
The Red & Black
March 6, 2018
https://www.redandblack.com/athensnews/update-timelines-for-clayton-street-construction-updated-faqs-addressed/article_6188b53c-1d13-11e8-aea1-5747d2d5116b.html